Sessions & Training
Technique Training
The "Soccer Talent Academie" provides football technique training and coordination training in the sports complex "Voetbalshop Arena". These training sessions are a perfect addition to the regular training sessions at the club. The technique training mainly focuses on the "Coerver Basics" and feints will also be taught.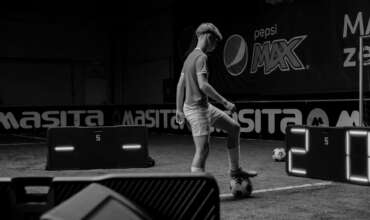 Scarab
The PL8s offer a quick and efficient screening of the technical and cognitive skills of a footballer. The link between the cognitive and the technical football skills is an important aspect in completing a player's profiling. We call it the Cognitive Functional Technique (CFT). It helps to get a more complete player profile and objectively make the best decision. .
Soccer Camp
Educational and fun football camps Football camps have been organized by various organizations for many years. In many camps, in our view, the quality was far from being achieved. The football camps of "Soccer Talent" Academy contain everything you are looking for as a footballer.
video
reach your full potential
At Soccer Talent Academie, we are committed to helping you reach your full potential in the world of soccer. Our unique approach combines quality technical training with specialized guidance, creating a development journey aimed at excellence on and off the field. Whether you're a beginner or an advanced player, our team of dedicated coaches is ready to nurture your skills, enhance your tactical understanding, and ignite your passion for the game. Join us and embark on the path to success at Soccer Talent Academie.
skills training
Continuous Improvement
map
location & Contact
Get in touch with us and discover Soccer Talent Academie! We're excited to answer your questions, provide detailed information about our cutting-edge soccer training programs, and assist you in taking the next step in developing your talent in the sport. Our location is easily accessible, and we offer an inspiring environment for players to enhance their skills. Join us and become a part of the Soccer Talent Academie family!
Find Out What Train Program for Your Player!